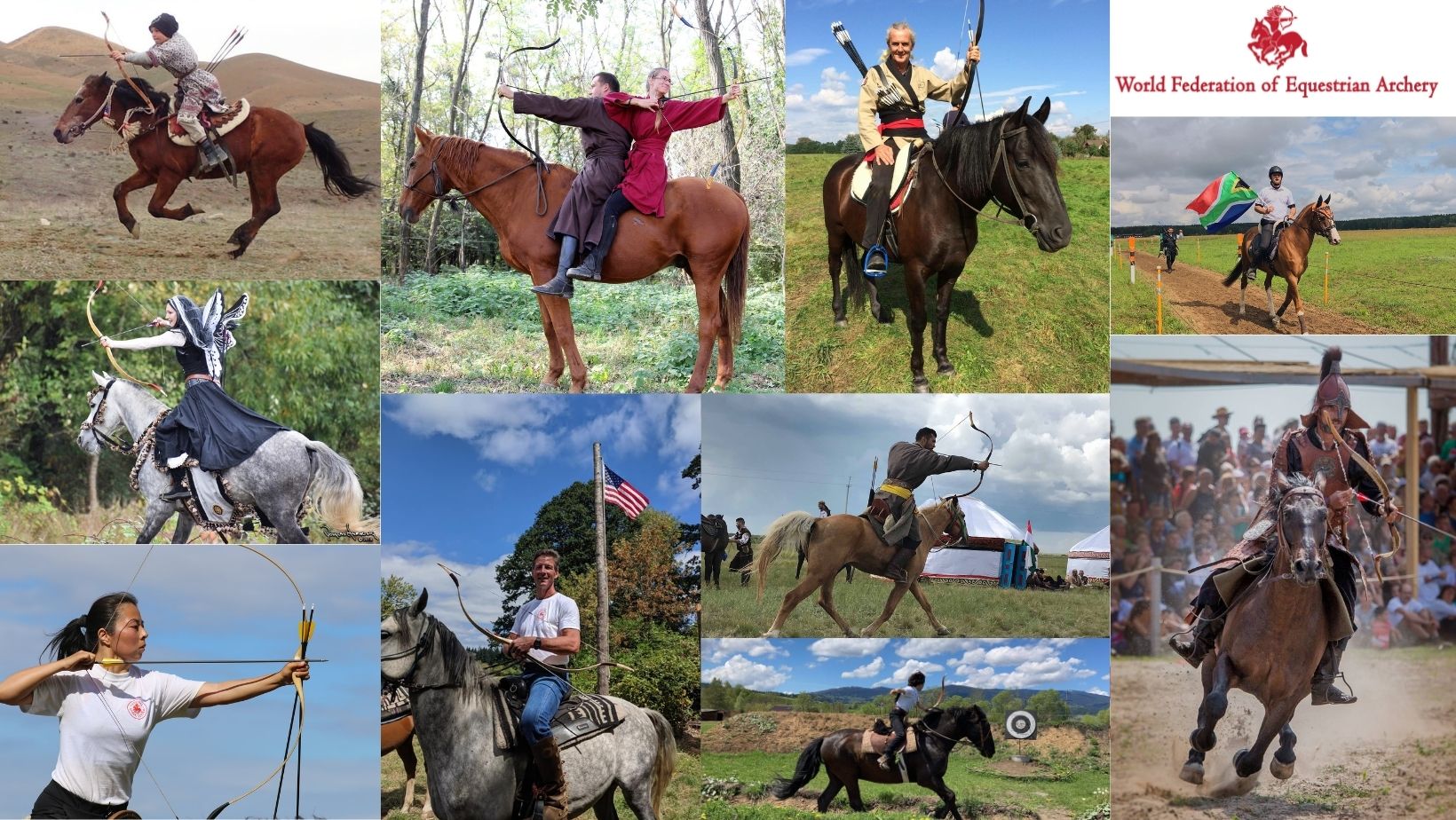 Mounted archers, horseback archers and equestrian archers, we call our passion differently but we practice the same thing.
The WFEA hereby invites you to an as-yet unique event; the World Day of Equestrian Archery. Participation is regardless of association, culture or technique. The goal is to unite the community of all archers whom are partnered by a horse and to introduce them to each other and to the world.
Registration is free and can be done in five minutes. All uploaded videos are displayed on the event's YouTube channel.
On August 7, 2021 the uploaded videos will be displayed continuously in the Kassai-valley where there will be a live event to celebrate the World Day of Equestrian Archery. All visitors are welcome in the Kassai-valley and for those who can not attend there is the possibility to show themselves through an uploaded video.
Do not forget, registration comes with no obligatory or consequences it is a possibility for all to show what they can do.
Further information: https://nyilzapor.hu/